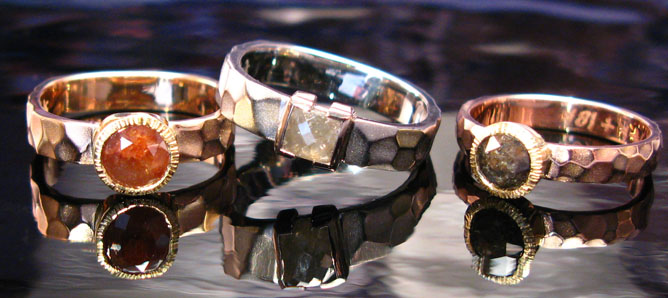 New Work – Rosa Selvatica
Experience Rosa Selvatica, Wild Rose, Sasha's newest collection featuring all natural diamonds in the form of exotic rose cuts, slices and naturally formed crystals set in richly textured mountings. Inspired by the wonderful textures of ancient stone and brick, rosette windows, and earthy colors found in my Tuscan church.
As you will see, these rings are extremely stackable and can be worn en masse.